by Joshua Humerickhouse
General Manager, House of CBD, Canyon Lake:
If your dog has a thunder phobia, storms in the forecast are your worst nightmare.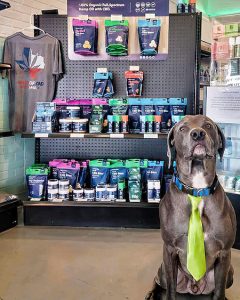 During these storms, your dog may show signs of anxiety, like shaking, whining, drooling, pacing, or hiding in a confined space. Some dogs even bark, howl, or become destructive.
We can help! We carry pet Honest Paws "Calming" CBD treats and oil. We also carry CBD "Relief, Wellness and Probiotics" for your pets. Come in and ask as many questions as you want. Our goal is to educate our community. Selling our products comes second to education.
Please be aware that House of CBD is not responsible for a positive drug test as a result of using any Delta-8 or Delta-9 products.
It's our great honor to support those who care for our community and serve our country. We offer a 15 percent discount to veterans, military, and first responders in uniform or valid I.D.
Please note that the information provided here does not, and is not intended to, constitute legal advice or reliable statements of the status of any laws. The laws differ from state to state and are constantly evolving. Information on this website may not constitute the most up-to-date legal or other information. Please consult an attorney where you live to verify the legal status of products or for legal advice.
House of CBD
18200 FM 306, Suite 180
Canyon Lake, TX 78133
830-223-7109
Links